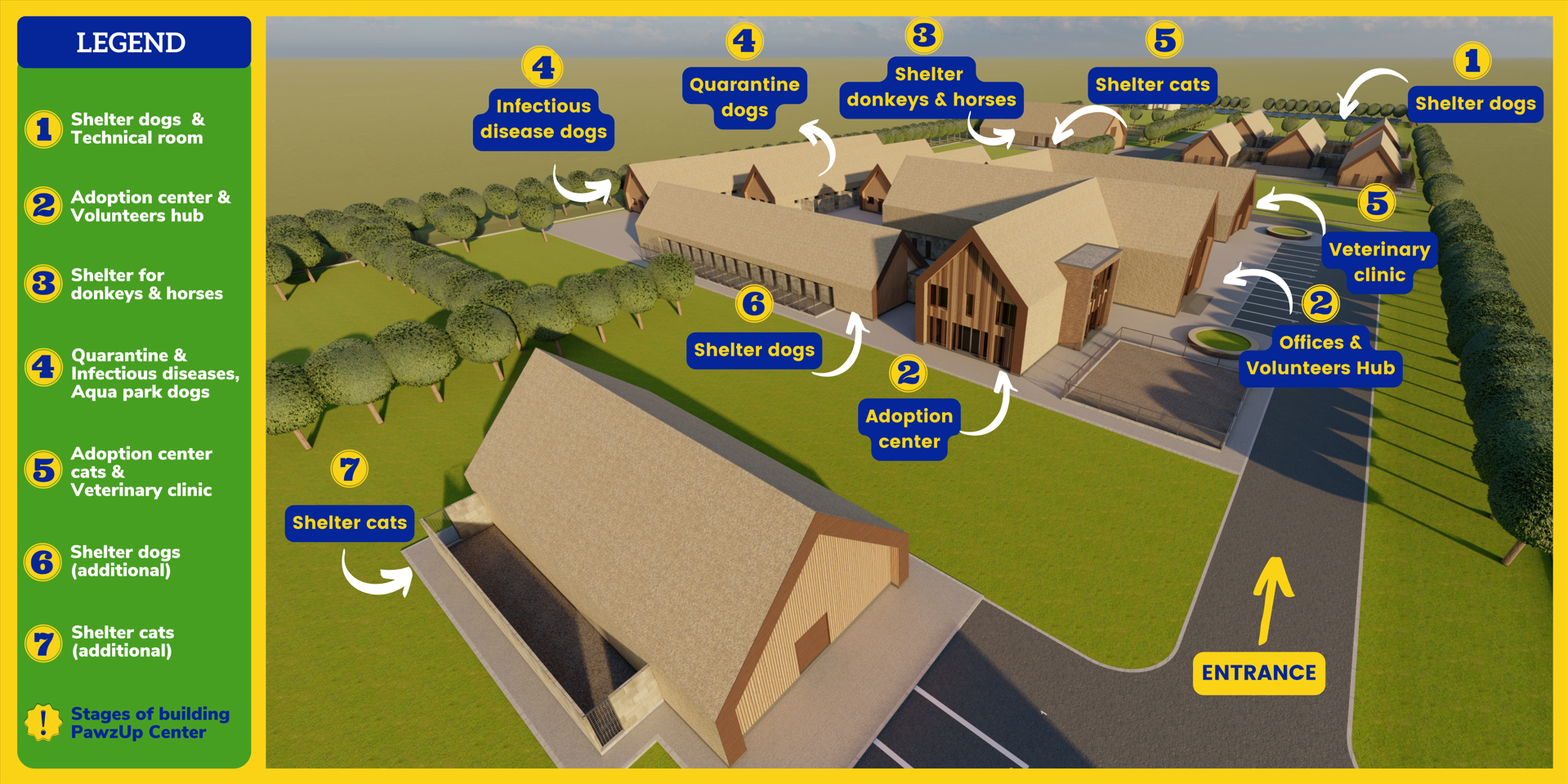 The first building is the shelter dogs, made of five indoor units, each with outdoor spaces plus common playing grounds. It will be the first cage-free shelter in Romania, with generous spaces where the dogs can live together. It will include some purpose-built rehabilitation kennels for less friendly dogs.
This first stage plan will spread over 1400 sq m and accommodate up to 240 dogs. Recently, we were advised of plans to build a road straight through our current shelter! Four of our 12 paddocks (a third of our current capacity) must be demolished, so we need to relocate the dogs urgently.
We feel totally disappointed by how the Romanian authorities react to our hard efforts to help the animals in our community, but we must stay positive and consider this a perfect opportunity to give these dogs the chance to move into a new home and enjoy improved conditions.